Bert T. Kobayashi, Jr. Endorses Senator Schatz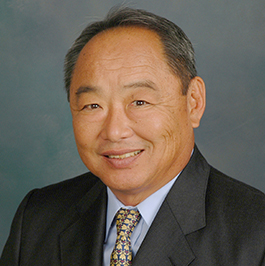 "In work and in life, I don't take my decisions lightly.
For Hawai'i's U.S. Senate election, for me the clear choice is Senator Brian Schatz.
I believe that he is the right choice for our future. I've invested in Senator Schatz's campaign so we can make sure to send him back to the Senate.
I've been impressed at Senator Schatz's clear-headed leadership in Washington. As the only freshman Senator with two subcommittee chairmanships — including one on the tourism subcommittee — he's done an excellent job of fighting for our priorities and our values in the Senate.
I have known him for a long time, and I believe that Senator Schatz has the type of moral fibre that will hold up over time. He is the person that I want to see in the Senate.
Senator Schatz is gaining important seniority for Hawai'i, and when we send him back to the Senate in 2014 he will be ahead of at least 23 other Senators. He has earned the respect of his colleagues and is building the relationships we need to make sure that Hawai'i gets its fair share of federal dollars.
I've seen a lot of leaders. Senator Schatz has the qualities of some of the best. He works hard and is someone I can trust, looking out for the people he serves and keeping an eye on building for the future. Please join me in supporting Senator Schatz.
Mahalo,
Bert T. Kobayashi, Jr."