Oz Stender Endorses Senator Schatz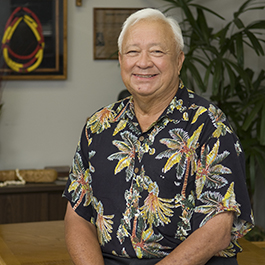 "I have based my career on the desire to better the lives of Native Hawaiians and the belief that the key to achieving this is a strong education.
Growing up at my Tutu's in Hau'ula, going to Kamehameha, and serving in the Marine Corps taught me the importance of values and to live with integrity, even when it is uncomfortable or the path ahead is not clear.
When the future of education at Kamehameha Schools was at risk, I knew that even if it would be personally challenging, we needed to get back on track for the keiki.
What I've found is that when people of integrity are dedicated to the right values, the right results will follow.
I know that Senator Brian Schatz is guided by Hawai'i values, and he's shown it through his actions in the U.S. Senate.
It's often tough to tell where someone truly stands in politics, since some politicians will say one thing and then do another. But enough face-to-face conversation and a look at their record will tell you exactly what someone is about.
I can tell that Senator Schatz's Hawai'i upbringing has left an indelible mark on how he has served the state in the U.S. Senate, committing him to building a future where everyone has a fair shot.
This future is one where no one group is treated with less respect than another. That's why he's pushing for legislation to help make sure women are paid as much as men who do the same work and will vote to raise the minimum wage to $10.10, because no one who puts in a full day's work ought to take home less than they can live on.
Senator Schatz is also working for a future where all our keiki enjoy the benefit of a good education. He is advocating universal pre-K so that every child gets a good start and has introduced the College Affordability and Innovation Act to ensure that when our young people pursue a college education they don't end up with a crushing burden of debt.
Senator Schatz has proven he's the right choice for Hawai'i. I hope you'll join me in supporting him."
Mālama pono,
Oz Stender